Best Corporate Training
Programs in India
TAKE Your Business to THE NEXT LEVEL
with The Best Corporate Trainer, Mindfulness Coach & Leadership Expert in India
Best Corporate Training & Wellness Coaching. Consult The Best Corporate Trainer & Mindfulness Coach
Best Corporate Trainer in India
Most effective corporate trainer
Top Online Wellness programs
Best Corporate Training Services
Trusted by 100,000 people
Top Corporate Wellness Services
#1 Wellness & Mindfulness Expert
Internationally Accredited Training
Trusted & Confidential Services
Mental & Emotional Wellness
Increase Productivity & Efficiency
Best Performance Coach in India
#1
Corporate & Wellness Training in India
Online | Onsite | Campus
Most Effective
Seminars
Webinars
Workshops
Training Programs
ENGAGING & RESULT ORIENTED TRAINING
Soft Skills, Goal Setting
Best

Corporate

Training Services
Give your team the tools they need to be their best
Drive Business Profits & Success
Result Oriented

Corporate Training
Empower your workforce to thrive in the ever-evolving market through best corporate training workshops — Soft Skills, Leadership Skills, Goal Setting, Team Building, Time Management, Personality Development, Customer Handling.
Goals Setting
Goal setting helps you decide and focus on what's really important. Effective goal setting also lets you measure progress & overcome procrastination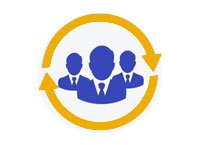 Team Building
Team-building training workshops are designed to provide your team with the skills, behaviours, and actions needed to achieve results.
Leadership Skills
Maximize team productivity, drive breakthrough innovation, and gain a competitive edge for your company with Leadership Training
Soft Skills Training
The businesses that invest in soft skills training for employees are the ones growing in revenue and leading their industries.
Personality Development
Improve your personality by learning advanced Personality development skills
Customer Handling
Customer service is executed well, it can resonate with clients for years to come. That's why training your customer/client support team is essential
Communication Skills
Getting everyone in your company to master key communication skills helps minimize workplace conflict, missed deadlines, and misunderstandings (either internal or with clients)
Results of Corporate training | Ashwani Deswal
BENEFITS

of Corporate Training Workshops
Higher Employee Engagement
He made me realize my hidden capabilities. He has changed the way I see life. The wellness & Mindfulness tools and wisdom shared has transformed my life. His way of training is very unique. Sir broke my limitations and brought clarity of mind.
Asst. Manager, American Express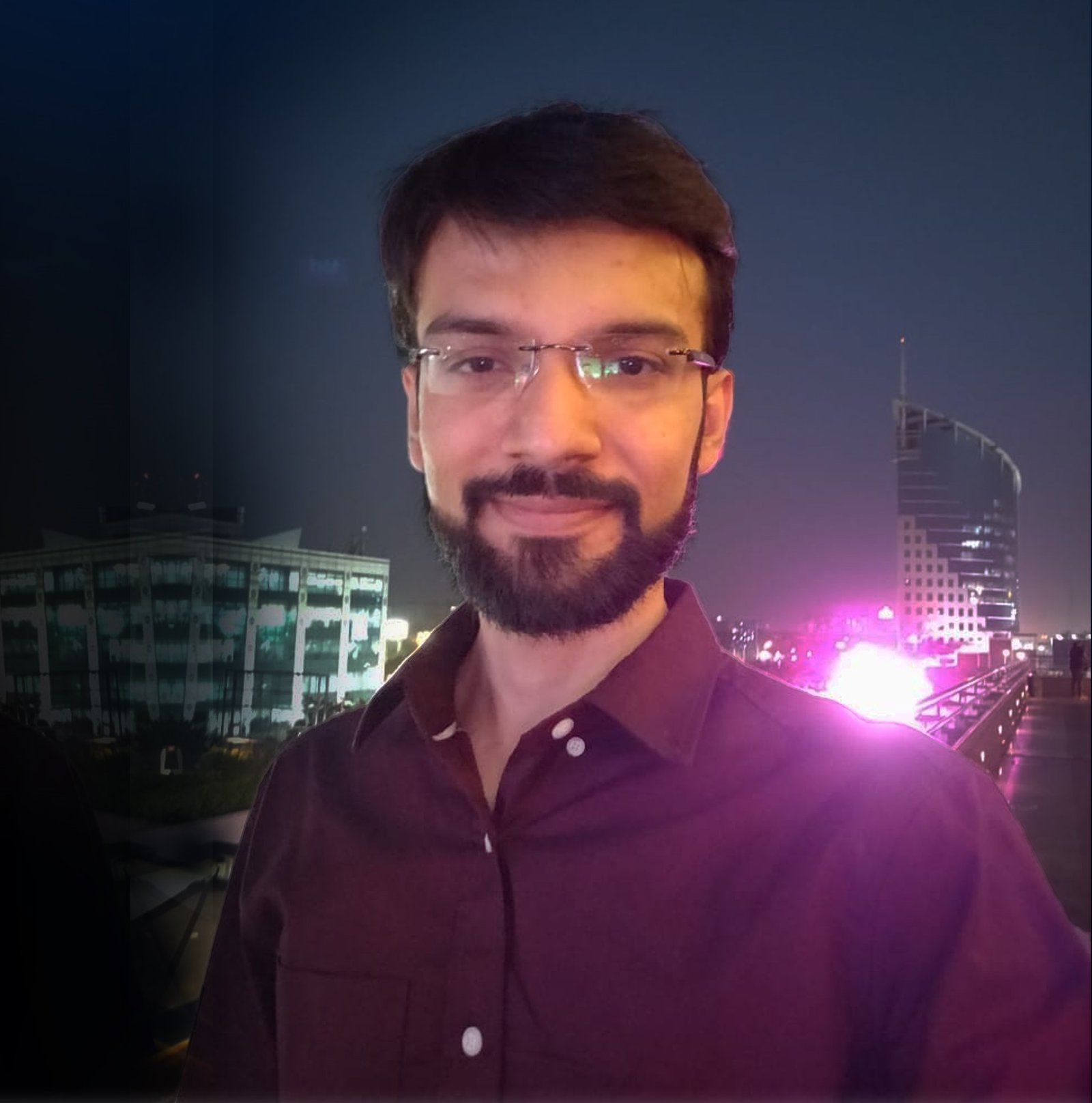 Not only my health improved considerably but also I am performing well in my company after taking corporate wellness sessions from Sir. The kind of energies I felt inside me was like never before. Every cell of the body feels relaxed & rejuvenated.
I gained confidence through out my journey with Ashwani sir. He helped me to change the way I see and perceive things which have helped me to deal with various situations better. His commitment is commendable. He is an amazing person, and a very patient & a good listener.
Quality Assurance Tester, Amazon
How it works
Our Approach to
provide you with the best
Have the Orientation session 
We do analysis to know your exact requirements
Customized training blueprint is made
Create Success & Wellbeing
Take Your Organization to The Next Level
Schedule an orientation session
We are ready to Associate with Your Organization. Share your Needs and Requirements. Connect with the Best Corporate Trainer in India for Top Class Corporate Training & Corporate Wellness Programs. 
How do you describe a good corporate trainer?
QUALITIES OF A CORPORATE TRAINER
Apart from a willingness to learn, humility, punctuality, and acceptance to feedback, these are the qualities to look for –
1. Communication skills: Excellent communication skills benefit the trainer and the trainees. 
2. Public speaking skills: Having good communication skills and public speaking skills are two different things. While most people have good communication skills, they crack when faced with an audience. Being able to confidently deliver the content is what makes you a good trainer.
3. Product/Service Knowledge
A corporate trainer should have a fair amount of knowledge about the company's products or services. This will help in making the training more relatable for the employees.
4. Attitude: This applies to trainers, as to anyone else. As a trainer, at times you'll find trainees who know more than you. A good trainer acknowledges this and tries to learn from everyone.
5. Sense of humour: Without humour, training becomes boring. A trainer with a good sense of humour can keep the class lively.
6. Another quality of a good corporate trainer is that he/she should also have a decent understanding of the environment in which the concerned business is operating. A brief understanding of why the company exists and its mission and vision statement can provide a greater perspective to the trainer.
7. Employee training needs:
Every individual has his/her learning curve. An excellent corporate trainer stands out from an average corporate trainer by his/her grasp of the difference in these learning capabilities among the target audience (employees).
A trainer should, thus, modify and adapt his training methodology accordingly to be more effective.
8. Passion & Creativity
A good corporate trainer is highly passionate and driven. She/he is constantly on the lookout for innovative and better ways to disseminate her/his knowledge among the employees.
9. EXCELLENT INTERPERSONAL SKILLS
A major time of a corporate trainer goes into interacting and engaging with the employees. Hence it follows that one of the essential qualities of a corporate trainer is to have excellent interpersonal skills to strike the right kind of chords with the employees he is delivering the training to.
Therefore, the quality of excellent presentation and delivery becomes an essential quality to have for a trainer. Ashwani Deswal is the Best corporate trainer & wellness coach in India.
How can I organize Corporate Training at my Organization?
It is easy. Fill up the form or call us @ 9999 791 003. One of our experts will get in touch with you and help you through the process
What are the requirements to organize a program?
Give us a call on 9999 791 003 or fill the form.
One of our representatives will get in touch with you.
What does corporate wellbeing involve?
Corporate wellbeing program involves various tools such as
Mindfulness and Meditation which help your employees experience relief from stress and anxiety, while helping them to build concentration and focus.
How do I choose corporate trainer for my company?
Upgrading your employees with better soft skills, leadership skills and wellness is crucial in creating a workforce working with passion and commitment generating more success.
Choosing a dynamic corporate trainer is essential who can deliver results and has expertise in all essential requirements. The art of excellent coaching is being able to reach the talkative and quieter participants at the same time, or the more experienced and less experienced at the same time. A good trainer can keep the audience engages and involved.
Why is corporate wellness important?
It's no mystery that employers today are concerned with their employees' health. Healthy, happy employees typically generate higher levels of productivity than unhealthy employees, and as a result, more business success. Studies show that employees are more likely to be on the job and performing well when they are in optimal health. Benefits of implementing a wellness program include Improved physical & mental health, common ailments prevention, and a healthier workforce in general. This results in higher productivity, happy work environment, greater employee and client retention, lower health care costs, lower absenteeism, greater employee engagement and higher profits.
How do corporate wellness programs work?
Corporate wellness programs have been praised as a powerful tool that can make employees healthier and more productive while reducing health care spending. One size doesn't fit all and the same implies in case of employee wellness which varies on factors like workforce size, work environment, and work schedule. Ashwani Deswal is an experienced corporate trainer with expertise in various corporate training workshops and wellness programs. Corporate wellness programs by Mr Ashwani Deswal are customized according to an organization's needs, size, and budget. A long term approach yields more promising results for any corporate wellness program to work.
What do employees want in a wellness program?
It is seen, despite the efforts of the employer to engage employees in a corporate wellness program, there is a significant number of non-participants who remain outside of these programs. So what's holding them back? Inconvenient program options, a non-supportive company culture, and trust and privacy concerns. Corporate wellness programs with Ashwani Deswal are credible, engaging, easy to access and employees connect with it emotionally making them feel more empowered to take charge of their lives.
What is Employee Assistance Program (EAP)?
An Employee Assistance Program (EAP) is a voluntary, work-based program that offers confidential assessments, counselling, referrals, and follow-up services to employees who have personal and/or work-related problems. EAPs address a broad and complex body of issues affecting mental and emotional well-being. EAP counsellors also work in a consultative role with managers and supervisors to address employee and organizational challenges and needs. Many EAPs are active in helping organizations prevent and cope with workplace stress, trauma, and emergency response situations.
What makes a good corporate trainer?
When it comes to selecting the corporate trainer who is going to train your employees, you want someone authentic, the best at the job.
Here are the qualities that make a good corporate trainer:
The goal is to have each employee retain what they learned even after the training window and immediately apply that knowledge on the job in a productive and measurable way.
That will happen when the corporate trainer has done the best job in communicating how the training will increase the speed and quality of their work. Therefore, excellent communication skills are essential. the more interactive the training session, the better. 
What makes a good corporate trainer is the ability to know when to talk, when to listen, and when to ask questions.
Not all training situations are created equal because not all companies, participants or subject matters are the same. Corporate cultures differ and so do training needs. Another characteristic of an effective corporate trainer is Adaptability.
While attending his wellness & mindfulness session, I was feeling myself in another world and I think the world where I was that was the world for me. No thoughts, no situations, no life. It's just me and my peace of mind. He has a different aura. He is full of life, passion & sincerity.
Analyst Talent Acquisition, Concentrix
With his corporate wellness tools I feel such a massive shift. I am more positive and effective. With his guidance, I have restored health & balance in life. Ashwani Deswal is the best corporate trainer & wellness coach.
Project Manager, United Kingdom
Taking sessions from Ashwani Deswal, a great Life coach, I feel happy & healthier. He has excellent skills in identifying the issues and providing simple routine changes which give maximum impact. The corporate wellness tools shared are very effective.
IT Manager @ Accenture, Germany
Ashwani Deswal is the best Life coach & corporate trainer in India. He is an author, Wellness Coach & Mindfulness Expert. He has served 100,000+ people from more than 112 countries and empowered them to create the results and changes they want in their personal and professional lives.
He has rich experience in the line of Life Coaching, Corporate Training, Wellness, Mindfulness & Leadership Development Training using which he helps people to bring a wholistic transformation in their lives. Being a Mindfulness coach, he uses various modalities to restore harmony & balance in people's lives & empowers them to create health, happiness & success (Overall well-being).
Is Corporate Training Effective?
This depends on the expertise of corporate trainer that whether the corporate training imparted by him will be effective. To make corporate training effective a proper diagnosis and analysis of the needs and level of the audience must be done. Ashwani Deswal and his team first understand your requirements and then conducts an orientation workshop which further explores the need of an organization. Then a customized training plan is made and executed. 
Effectiveness also depends on the execution where the experience and expertise of the corporate trainer come into play. Ashwani Deswal is the best corporate trainer in India. He is creative and keeps the audience engaged throughout the training and ensures each session adds great value to the audience.
What are the benefits of corporate training?
Getting corporate training programs from a creative and experienced corporate trainer would help any organization to upgrade its workforce. Major benefits of a personalized corporate training program are:
1. Healthier client relationships
2. Increase in Sales and profits
3. Developing leadership qualities 
4. Better teamwork
5. Higher employee retention
Corporate trainers are seen as strategic partners who are important to the success of a business.
Why is corporate training important for a business?
Behind a successful organization, there is always a winning team of employees working together for the good of the company harmoniously. Sometimes it takes much more than just employing their skills and hoping that somehow they will figure out how to work things out together as a team for the betterment of the organization. Corporate training and corporate wellness programs can go a long way in bringing out the very best in the employees. Corporate training programs are the ideal way to prepare employees with sufficient abilities to produce quality work. That is how any company can truly grow, increase productivity, the quality of their product or service and their staff as well. 
There are different facets of a development program that helps empower business. Such a training program is not limited to only product and service development but also extends to leadership skills development, public speaking and presentation skills development, Goals Setting, Time management, executive coaching, sales training programs, personality development and communication skills development. Among all, most wanted corporate training programs are management and leadership development, Client handling and sales training programs.
How to find the best corporate trainer?
You can search for linked_in profiles and see their recommendations, references and testimonials. It would help to know what other clients have to say about a trainer's knowledge, experience and overall professionalism. Then you can connect with suitable trainer. Go for 1 session or meeting at first to experience corporate trainer's coaching style and depth. Connect with India's best corporate trainer- Ashwani Deswal for an orientation session/workshop.
Corporate Training
Corporate Wellness
Integrated Program
Best EAP in India
Disclaimer:
Every individual and situation is unique so you should use proper discretion, in consultation with a health care practitioner before undertaking any of the recommendations, protocols, techniques, exercises described herein. Voyage to the betterment and the author expressly disclaims responsibility for any adverse effects that may result from the use or application of the information contained herein. We are not a medical service or suicide prevention helpline. If you are feeling suicidal, we would suggest you immediately call up a suicide prevention helpline or seek medical help.
Best corporate training in India
|

Experiential Mindfulness/ wellness program

|

Result oriented corporate training

|

Best wellness program for corporate

|

Training for managers & senior managers

|

Best personality development course in Delhi NCR

|

Release Stress, Anxiety, Phobia, Negativity, depression

|

 Life Coach Certification

|

Wellbeing practitioner Certification 

|

restore work life balance

|

Gain Higher profits, Efficiency & Results
© 2018 to 2020 Ashwani Deswal International | All rights reserved