Transform Your Life with 1-on-1
Do you feel like you're not living up to your full potential?
Achieve the success you desire
1-on-1 Personal Life Coaching
In the vibrant city of Hyderabad, where the fast-paced lifestyle often takes a toll on well-being, the guidance of the Best Wellness Coach in Hyderabad can be a transformative experience. Meet Ashwani Deswal, a renowned wellness coach whose expertise has touched countless lives, helping individuals achieve holistic well-being and personal growth.
In this comprehensive guide, we delve into the realm of wellness coaching, explore its numerous benefits, and shed light on why Ashwani Deswal stands out as the ultimate choice for those seeking a journey to wellness. Whether you're an individual striving for self-improvement or a company aiming to foster a healthier workforce, Ashwani Deswal's approach is tailor-made to meet your unique needs.
ENHANCE THESE AREAS OF LIFE…
Maximize your potential with personal coaching sessions from the best Life Coach & mindfulness expert
Why do session with Ashwani Deswal?
Ashwani Deswal stands as a beacon of transformation in the field of wellness coaching. With a wealth of experience and a commitment to fostering positive change, his approach is marked by expertise, empathy, and innovation. Ashwani Deswal offers a range of services to cater to both individuals and organizations:
Benefits of Wellness Coaching for you
Wellness coaching is a dynamic and empowering process that empowers individuals to attain optimal well-being across various dimensions of life. The advantages of wellness coaching are far-reaching and impactful:
Connect with
The Most Trusted Life Coach

in India - Ashwani Deswal
Countries Reached Worldwide
Best Self-development sessions/ Personal (1-on-1) Coaching in India
LIFE TRANSFORMING
EXPERIENCES
Ashwani Deswal's coaching has been a turning point in my life. His guidance helped me strike a balance between my demanding job and personal well-being. The positive impact on my overall happiness and productivity has been remarkable.
Ashwani Deswal's practical approach to wellness coaching has been a game-changer for my business and personal life. His strategies rejuvenated my motivation and instilled healthier habits, leading to significant positive shifts.
Navigating academic stress became manageable with Ashwani Deswal's coaching. His guidance equipped me with effective stress management tools and boosted my academic performance, all while maintaining a positive mindset.
Our organization witnessed tangible benefits from Ashwani Deswal's workshops. The sessions positively impacted our employees' well-being and contributed to a more positive workplace culture.
* Every individual and situation is unique so result may vary from person to person.
When should you approach a wellness coach?
Wellness coaching is beneficial for individuals from all walks of life who seek to enhance their overall well-being. Some key groups of individuals who can benefit from wellness coaching include:
It is a 3 STEP PROCESS to HEAL – Body, Mind & Emotions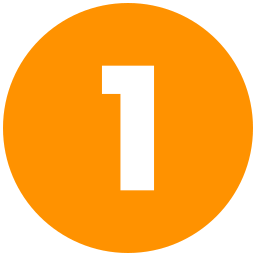 Listen
We listen, feel free to express all your thoughts, emotions. We care, understand & respect you.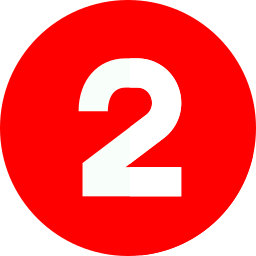 Release
We help you let – go of all the unwanted thoughts, emotions, issues, events, negative patterns.
Create
We share practical tools which are easy to use, apply & act upon to achieve health, happiness and desired goals.
In conclusion, prioritizing well-being is a commendable endeavor that requires expert guidance and commitment. Ashwani Deswal, the Best Wellness Coach in Hyderabad, embodies expertise, empathy, and a dedication to transformative outcomes. Whether you're an individual seeking personal growth or an organization aiming to enhance employee wellness, Ashwani Deswal's coaching is your catalyst for positive change. Embark on your wellness journey with Ashwani Deswal and pave the way for a healthier, more fulfilling life.
Life Coaching with
Ashwani Deswal
schedule your first session with the best life coach in Gurugram
Ashwani Deswal is one of the best life coach, corporate wellness coach & mindfulness expert in india. He is also the Author of 'Energize Your Life' and '108 Divine Seeds'.
He is a life coach & has expertise in yog, leadership, NLP, emotional intelligence & many other self development modalities.
Vast experience of helping thousands of people around the world.
For the past 13 years, Ashwani has coached 100 thousand + people from more than 120 countries to unlock their true potential & help them create the desired results in their personal & professional lives.
Plus he has trained hundreds of life coaches, trainers & Mental health experts.
He has personally coached leaders ( CEOS, directors, Scientists, Corporates and many more) from the best companies in the worlds such as Google ,Microsoft , Accenture ,CISCO ,Amazon, Infosys ,TCS, IBM, Deloitte ,SamSung Ernst & Young, Honeywell, JCB, American Express and many more. Mr. Ashwani is a highly energetic leader committed to a life of excellence and self-discovery.